Thursday 17th October 5.45 for 6pm at Henton Church
New talk (not in Programme) Mendip society members may be interested.
Great Crested Newts and the Mendip Ponds Project
John Dickson, of the Reptile & Amphibian Society and an authority on Great Crested Newts , is giving an illustrated talk on the environment and conservation of the rare Great Crested Newt, a resident of the Dew Ponds in the Mendips. The talk is at 6pm so that younger people can also come.
Tickets are £5 adults, £2.50 children - book with jennycrossley@mbzonline.net
Wine & soft drinks will be served – all profits to Christ Church, Henton re-ordering fund.
Photo – Water creatures fascinate children – here is John at our Family wild day at Slader's Leigh , our nature reserve.
Wednesday 6th November– "THE FUTURE OF THE MENDIP HILLS AREA OF OUTSTANDING NATURAL BEAUTY" A talk by Jim Hardcastle, introduced by Les Davies MBE. at Wells & Mendip Museum, Cathedral Green, Wells at 7pm- 9.30pm.
This is a joint event with the Mendip Society and the Mendip Hills AONB, held in conjunction with the ROYAL GEOGRAPHICAL SOCIETY & IBG (The Institute of British Geographers). Jim, who is the Manager of the AONB Unit, will explain the future management of the Mendip Hills Area of Outstanding Natural Beauty,(AONB); his theme will be "The good, the bad and the alarming" with an insight into the future of this very special protected landscape.
There is no charge for entry but donations to the Mendip Hills Fund are asked.
Doors open at 6.30pm. Teas/coffee/biscuits available. Parking is limited outside the museum, with some disabled bays. There is normally ample free parking within the City after 6pm.
Advanced booking is required on les.davies@westcountryman.co.uk / Tel; 01458 445233.
There is a limit to seating in the Museum so book your place as soon as you can.
Thursday 28th November 2019 at 2.30pm & St James's Church Hall, Woodborough Rd, Winscombe, BS25 1BA. " A History of knitting patterns" by Sarah Harris.
This is more fun than it sounds; we see how social history is expressed through knitting patterns, from the earliest printed patterns, through to the current revival of the craft. This is a nostalgic journey for those who once suffered the indignities of a knitted swimsuit, with a look at the fashions of a bygone, but not necessarily, more innocent, age. Illustrated with slides of patterns from Sarah's extensive collection. Details from Richard - 01275 472797

Tuesday 10th December 2019 at 2.30pm @ Wells Museum " The Inventor of National Parks - Who was John Muir ? " An illustrated talk by Terry Gifford.
Known as the father of the American Conservation Movement, John Muir never lost his Scottish Accent. His idea is said to be Americas gift to the World, so why his opposition to them in Scotland? What ideas did Muir make in 19th Century on landscape issues in 21st Century? Terry Gifford is editor of the complete works of J. Muir and a World authority on the Scot who became known as Americas Wilderness sage.
Entry £2 for members, £3.50p for non members. Free refreshments.
Tuesday 14th January 2020 at 2.30pm @ Wells Museum.
" The World of Rock Climbing Photography " by Ian Smith, intro by Terry Gifford.
Ian Smith is a rock climbing photographer and editor of guide books in the S/West & N. Wales. In this illustrated talk he gives us an insight into the subject, its challenges,
rewards, issues & rivalries. As an editor, Ian will reveal behind the scenes ethical debates and publishing competition. Great photos of Fairy Cave, and Lands End and others, this promises to be an opportunity to learn what you did not know about this subject. So this promises to be an opportunity for you to learn the secrets of the climbing world. .
Entry £2 for members, £3.50p for non members. Free refreshments.
Richard Frost 01275 472797.
2019 Mendip Rocks! Programme – 10th August to 20th October
(issued 1/7/2019)
(Supported and part-sponsored by the Mendip Society)
Key Family Events:
"Explore Ebbor Gorge" – Sun 20th Oct 10am-4pm "(Earth Science Week) - SESC Rocks/fossil activities. AONB stand & Mendip Society – Making the Mendips activities & festival finale event.

Earth Science Week Events 12-20 October specialist Geo lectures & walks:
· Beacon Hill: Geology, scenery & archaeology walk – Doug Robinson – Sat 12th Oct 10am-12.30pm. Meet at SESC to car share 9.45am, or parking in gateway of Beacon Hill Woods. ST637461.
· 10th Anniversary Geo Lecture Day at SESC – Prof Iain Stewart (Plymouth Uni), Dr Ania Losiak (Exeter Uni), Prof Tony Watts (Oxford Uni) & Prof Mike Benton (Bristol Uni) and others.
Sat 12th October - 12.45pm for 1pm-5pm Tickets to include tea and cake. £20pp (pay on the door).
· Blackdown to Shute Shelve geo walk – Tony Watts (Oxford Uni) Sun 13 Oct – 2-4.30pm, meet in lower car park of Burrington Combe, by Burrington Inn. BS40 7AT.
· From Rock to Tap – How Cheddar gets its water – Walk and tour of Cheddar Treatment Works with Mike Sumbler (Bristol Water). Wed 16 Oct – 10.30am-12.30pm. Meet at Upper Pond in Cheddar Gorge.
· Explore Ebbor Gorge Open Day – Sun 20 Oct – 10am-4pm. Fun event for families and for all to discover how the gorge was formed, guided walks by Prof Danielle Schreve – Gully Cave dig to learn about early mammals that lived in the last ice age. Refreshments.
ALL EVENTS TO BE BOOKED via Eventbrite link: www.mendiphillsaonb.org.uk details 01749 840156.
Sunday 27th October 2010 COME WITH ME TO THE OLD S&D.
Venue :- Somerset & Dorset Joint Railway, Silver St, Radstock BA3 2EY. ( B3355).@ 11.00am.
Parking in the station is for disabled & staff only but full car parking is directly opposite in the school in Charlton Lane, only 2 mins . away. There is lots to do and see on the only of live steam rail to use the original section of track on this famous and iconic line over the Mendips that once went from Bath to Bournemouth. Built in the 1870's and closed in 1966 this is our history restored.
Facilities on site are unlimited steam travel all day, plus a buffet coach that provides refreshments. Visit the restored buildings and shed and signal box, and museum. Also a WW2 pillbox and Anderson shelter, and much more.
A great day out for all the family.
Only £6 p/head on the day, and half price for under 15's, payable on the day.
No need to book, but it would help to know the numbers before hand as if there are
sufficient numbers, then we may get our own coach !
Richard Frost. 01275 472797.
richardfrost608@gmail.c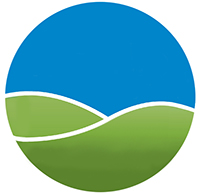 Copyright 2019 The Mendip Society