Thursday 12th Sept 2019. at 2.30pm at St James', Church Hall, Winscombe, BS25 1BA.
" The Pilgrims Way - A new Somerset Trail " by Chris Sidaway.
This is all about a new walking trail being planned which takes into account lots of historical aspects together with archaeological features of note. We are also going to have, as an additional feature, a walk to accompany this event to coincide this event.
Richard Frost 01275 472797

Tuesday 8th October 2019 at 2.30pm at Wells & Mendip Museum, Cathedral Green, Wells, BA5 2UE.
" A Photographic Exploration of Mendip" by Bernard Sellick & David Daggar.
Take a new way of looking at our unique landscape which will be sure to impress you.
Richard Frost 01275 472797.

Thursday 28th November 2019 at 2.30pm & St James's Church Hall, Woodborough Rd, Winscombe, BS25 1BA. " A History of knitting patterns" by Sarah Harris.
This is not what you think, and only Sarah can inject a raft of comedy into this subject.

Do not miss it ! Entry £2 for members and £3.50 for non members. Free refreshments.
Tuesday 10th December 2019 at 2.30pm @ Wells Museum " The Inventor of National Parks - Who was John Muir ? " An illustrated talk by Terry Gifford.
Known as the father of the American Conservation Movement, John Muir never lost his Scottish Accent. His idea is said to be Americas gift to the World, so why his opposition to them in Scotland? What ideas did Muir make in 19th Century on landscape issues in 21st Century? Terry Gifford is editor of the complete works of J. Muir and a World authority on the Scot who became known as Americas Wilderness sage.
Entry £2 for members, £3.50p for non members. Free refreshments.
Tuesday 14th January 2020 at 2.30pm @ Wells Museum.
" The World of Rock Climbing Photography " by Ian Smith, intro by T. Gifford.
Ian Smith is a rock climbing photographer and editor of guide books in the S/West & N. Wales. In this illustrated talk he gives us an insight into the subject, its challenges,
rewards, issues & rivalries. As an editor, Ian will reveal behind the scenes ethical debates and publishing competition. Great photos of Fairy Cave, and Lands End and others, this promises to be an opportunity to learn what you did not know about this subject.
Entry £2 for members, £3.50p for non members. Free refreshments.
Richard Frost 01275 472797.
Saturday 15th June – A Society Open Day in Westbury Quarry
Open to all from 10.00am to 4.00pm by kind permission of the quarry owner and with the help of society member Nigel Taylor, we have a Society 'Family Open Day' in Westbury Quarry, which is not normally open to the public. The quarry is a protected wildlife site, with areas of rocks and wild flower meadows, dry stone walls and a huge pond, all teeming with wildlife; come and explore with the help of people who the area well. Lots of things for the children to make and do, refreshments available.
The paths around the quarry are accessible for wheelchairs, toilets available. Light refreshments.

NEW THIS YEAR – our dry stone walling group will be building a demonstration wall; come and ask questions and watch this iconic skill, so important to the Mendip Hills, in action - you are welcome to have a try for yourselves.

Parking is in the car park on site, Stancombe Lane, above the village of Westbury-sub-Mendip (BA5 1HT).
For details ring 01275 874284 or Email judith.tranter1@btinternet.com
.
Thursday 20th June – A Visit to Gully Cave, Ebbor Gorge
We are invited to re-visit the cave on the hillside above Ebbor Gorge where the team from the Royal Holloway, University of London, are conducting their summer dig.
Meet in the N.T. car park for Ebbor Gorge at grid ref. 521 485 (Explorer map 141) at 10.30am to walk up to the cave. The path is quite steep, but the steps and the bit to the cave have been improved. (Anyone who wants to take part but is worried about holding up the group, can walk up with me (I'm slow!), the others will have a competent leader in charge.) Max No. 20, Book with Judith on 01275 874284 or email: judith.tranter1@btinternet.com
Tuesday 6th August GETTING DOWN AND DIRTY IN MENDIP - VISIT THE SANDFORD LEVVY MINE & CAVE.
Venue :- Mendip Activity Centre, Churchill Ski Centre, Churchill, BS25. Meet in the main car park.@ 2. 00pm
Most of us know about the famous Mendip Lead Mines of our forefathers, but how many of you have actually been there?
If not, and have wondered what it must have been like, then this is your chance to see what it was like at first hand.
We will be lead by Phil Hendy, who the is regular Mendip Times contributor for all things Caving. We will be in safe hands !
I have been assured that there is no wringling in tight spaces as nearly all of it will be a bit of stooping and walking. Therefore stout shoes or wellingtons plus old clothes are recommended. You will be supplied with a helmet and torch but bring your own as a back up.
There is quite a lot of history , plus various wildlife and unusual cave formations to experience. The tour is expected to last 2 hours. The Group size is limited to 10, with the only age restriction being that you must be over seven or eight years of age.
Get your booking of £5 per head into me asap to ensure no disappointment.
Richard Frost . 01275 472797.
richardfrost608@gmail.com

Sunday 27th October 2010 COME WITH ME TO THE OLD S&D.
Venue :- Somerset & Dorset Joint Railway, Silver St, Radstock BA3 2EY. ( B3355).@ 11.00am.
Parking in the station is for disabled & staff only but full car parking is directly opposite in the school in Charlton Lane, only 2 mins . away. There is lots to do and see on the only of live steam rail to use the original section of track on this famous and iconic line over the Mendips that once went from Bath to Bournemouth. Built in the 1870's and closed in 1966 this is our history restored.
Facilities on site are unlimited steam travel all day, plus a buffet coach that provides refreshments. Visit the restored buildings and shed and signal box, and museum. Also a WW2 pillbox and Anderson shelter, and much more.
A great day out for all the family.
Only £6 p/head on the day, and half price for under 15's, payable on the day.
No need to book, but it would help to know the numbers before hand as if there are
sufficient numbers, then we may get our own coach !
Richard Frost. 01275 472797.
richardfrost608@gmail.com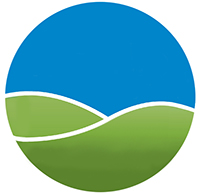 Copyright 2019 The Mendip Society