This will be held at St. James's Church Hall, Woodborough Road, Winscombe BS25 1BA, and will commence at 7.30pm

Thurs 22nd November
"Amphibians & other Inhabitants of Mendip Dew Ponds" by John Dickson of the Reptile & Amphibian Group.
"'The habitats found on the Mendip Hills provide homes for a diverse array of reptiles and amphibians. We will be introduced to these creatures, discussing their ecology and the challenges they face, with particular reference to the annual toad migration and efforts to help them safely across the road in Winscombe'.
Thursday July 19th
SPECIAL INTEREST GUIDED WALK TO SEE/HEAR NIGHTJARS ON MENDIP (NOW FULLY BOOKED!!!)
Meet at The Swan Inn Rowberrow BS25 1QL by 8pm (Go inside if you arrive early)
Chris Sperring will lead this walk to hopefully see these elusive nocturnal birds. The walk to the habitat will be about 1.5 miles of up hill, steep in places and the same in the dark afterwards to return. Torch and suitable clothing are essential. This event is limited to 15 able bodied walkers! Cost £4 per person
In the event of bad weather you will be notified by mid afternoon.

Contact Judy 01749 672196 (Mobile on the outing day only 07443639048)

The 2018 Mendip Rocks Festival
This year the Mendip Rocks festival partners will be hosting events throughout the summer from July to end of October, so there will be plenty of chances for everyone to get involved. The festival starts in Burrington Combe with plenty to do for all the family, exploring the Mendip's wonderful limestone landscape.
Saturday July 7th – Family Fun day – "Rock On Mendip" at Burrington Combe
From 10.00am to 4.00pm explore the history & geology of the Mendips with fun games & activities for all the family provided by the Mendip Rocks team from Somerset Earth Science Centre, Mendip Hills AONB and The Mendip Society. This is a free event, with no need to book and donations to Mendip Rocks. Learn how Burrington Combe and the Mendips were made, make a piece of limestone rock, fossil fun, geo time trail, pebble painting, cave art using natural pigments and hunt in the limestone grassland for bugs and butterflies.
Bring in fossils for identifying and view the Mendip Rock box. Free event with no need to book, but donations to Mendip Rocks.
Parking in the lower and upper car parks in Burrington Combe. For all Mendip Rocks events see: www.mendiphillsaonb.org
Mon 16th July– Special Interest Visit to Steep Holm (FULLY BOOKED!)

We have a boat with for a maximum of 12 persons (over 12 years of age), and it will leave Knightstone Pier Harbour, Weston Super Mare at 8.40am and return at 8.50pm. This will be a day to remember with a large variety of birds, rare plants, military installations, and spectacular views.
Essentials: - Strong non-slip footwear, waterproof clothing (for the journey), a packed lunch, a hat, and a sense of adventure.
Restrictions: - Pregnant women, severe back and medical problems, no dogs, and no metal detectors.
Weather conditions on the day might result in a late cancellation (cost refunded). The cost is £30pp and seats must be booked and paid direct to Richard Frost before 1st June.
Contact: Richard Frost 01275 472797
Sunday 22nd July – A visit to Gully Cave, Ebbor Gorge
We are invited to visit the cave on the hillside above Ebbor Gorge where the team from the Royal Holloway, University of London, are conducting their summer dig; on our last visit we witnessed the break through into the long anticipated lower cave section. Professor Danielle Schreve will bring us up to date with the results of all the work carried out on the huge amount of material extracted last summer as well as outlining future plans.
Meet at 10.30am in the N.T. car park for Ebbor Gorge (ST 521 485, Explorer map 141). The path is quite steep and anyone who wants to take part but is worried about holding up the group can walk up with Judith, who's slow!
The maximum of 20 places can be booked after July 10th with Judith on 01275 874284 or at: judith.tranter1@btinternet.com
Sat 4th August – "It's A Blast at Westbury Quarry"
A free open day from 10.00am to 4.00pm with on-site parking off Stancombe Lane, Westbury Sub Mendip BA5 1HT. Come and discover how the quarry has been restored for wildlife, and is now used for explosive safety research by Alford Technologies. A geology tour and wildlife walks, and also children's wildlife and rock and fossil fun.
Refreshments will be available
On arrival please buy your tickets to 'Blast a Car' for entry the prize draw for your chance to "Push the Button" to blow up an old car.
This will be safely controlled by expert Nigel Taylor.
Friday 10th August – A Visit to Whatley and Moons Hill Quarries, from the Somerset Earth Science Centre, Moons Hill Quarry, Mendip Road, Stoke St. Michael BA3 5JU (FULLY BOOKED!)
Meet at 9.45am for this exclusive conducted tour for a maximum of 20 Society Members. There will be two trips, one in the morning to Whatley Quarry at 10.00am and one in the afternoon at 1.00pm to Moons Hill Quarry with lunch (bring a packed lunch) from 12.30 to 1.00pm (tea and coffee will be provided). Please wear stout footwear, long trousers and have covered arms. ST 663 463
There will be no charge, but donations will be welcome. Book your place with Richard Frost on 01275 472797 or at: r.e.frost100@btinternet.com
Sat 11th August – A Taster Introduction to Charcoal Burning
From 10am to 2.00pm in Tania's Wood, Woodbridge Farm, Bickfield Lane, Ubley BS40 6PX. ST 540588 Charcoal making is of necessity a leisurely process but whilst the kiln is starting its burn there is the opportunity to see how this country craft fits into the management regime of our wood, and the resulting wood products. Chris Claxton will make 'willow sticks', much favoured by artists and we will provide the drawing paper for trying them out.
Tea and coffee will be provided at break time, (and the biscuits), made with water boiled with the charcoal from the kiln you empty, but do bring something extra if you want. Before leaving, package up some charcoal to take home.
Joining directions and map will be sent on booking. Cost will be £8 for members and £10 for non-members.
The maximum of 10 places can be booked after July 10th with Judith on 01275 874284 or at: judith.tranter1@btinternet.com
Friday 17th & Saturday 18th August – Dry Stone Walling Training Sessions
From 9.30am to 4.00pm with Tina Bath at Chancellor's Farm, B3135, Priddy BA5 3DD. ST 525 525. For beginners, or those wishing to practice their skills, take part in the process of re-building a collapsed dry stone wall from beginning to end.
In August it may be raining but is also likely to be hot and sunny, so think hat and sun cream. Strong footwear is essential, ideally with hard toecaps but walking boots are good too- but NO trainers. Bring strong gloves if you have them, we have spares if needed. Bring a packed lunch and we can make hot drinks if required.
The maximum of 8 places each day can be booked after July 10th with Judith on 01275 874284 or at: judith.tranter1@btinternet.com and costs £25 for members or £30 for non-members for the two days (half that for one day only).
You will be working in quite lumpy open ground – which has been proved to be good for health and wellbeing, - and enjoyable too! Plus you will be learning a much needed skill to keep Mendip as Mendip.
Tuesday 21st August –The Society Summer Social at the Charterhouse Centre (BS40 7XR)
From 6.30pm onwards. It worked out so well last year that everyone involved with the evening decided to go with the same venue again – fingers crossed for the same glorious weather! The Committee invites all members, their families and any friends you would like to bring to join in so they can see we are a friendly bunch. As before we are planning an 'American Supper' whereby you bring some food and/or drink of your choice and add it to the table. Plates, cutlery and cups are available and we will be making hot drinks if wanted. We will be joined again by our friends from the Barley Rye Choir who will be singing at intervals through the evening. They will be supported by some of our members who play an instrument and there will be an 'Open Mike' spot for you if you fancy joining them, for a jamming session.
There is no charge for this evening but there will be a plate collection for Barley Rye's 2018 local charity.
There is no need to book, just come along.
Contact Judith on 01275 874284.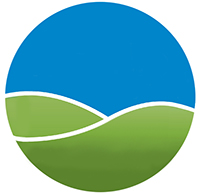 Copyright 2018 The Mendip Society