---
Visitors are very welcome and it is not necessary to book. £3.50 (Members £2.00) with free refreshments.
Contact: Richard Frost 01275 472797
Winscombe Talks

These will be held at St. James's Church Hall, Woodborough Road, Winscombe BS25 1BA, and will commence at 2.30pm
Friday 4th May "Panther Britannica" - by Rick Minter
An illustrated talk by the region's top expert on the Big Cats which have made our area their natural home. How have these cats established themselves? What are their territories, how are they breeding and are numbers viable.
Detective work matters, but we need to consider the wider connections of our vagrant cats and the effects of big predators in nature and on our psyche. A mystery animal is becoming real. The great challenge is to make evident what is invisible
Wells Talks

These will be held at the Wells Museum, 8 Cathedral Green, Wells BA5 2UE, and will commence at 2.30pm.
Thursday 3rd May "Managing National Trust Properties for Wildlife" – by Ian Clemmett
Ian Clemmett is the National Trust Lead Ranger for the Somerset Coast & Countryside; he will be showing us how he looks after the huge areas of 'open access' countryside owned by the National Trust in our area. With his team of four, together with other volunteers from the public on occasions, he makes sure the land is a suitable place for the survival of the species which call it home. In this, the largest area of open landscape in the South West, the two most important and difficult to maintain are Cheddar Gorge and Wavering Down
Saturday 19th May - Family Bioblitz & Picnic in Slader's Leigh
Join us from 11.00am to 3.00pm for a free event for the family in our Local Nature Reserve. A day filled with bug and reptile hunting, pond dipping, land art and more. Slader's Leigh is the perfect spot for a picnic where the little ones can enjoy some freedom to play. Toilet facilities are available, refreshments will be provided and all activities are free, but donations are welcome.
This event will be run by the Mendip Hills AONB staff, volunteers and Young Rangers, by kind permission of The Mendip Society as part of the "Naturally Healthy Month".
Weather Permitting. Contact 07977 402 399, the AONB office 01761 462338 or Judith on 01275 874284
Friday 1st June – A Visit & Talk at the Somerset Earth Science Centre, Moons Hill Quarry, Mendip Road, Stoke St. Michael BA3 5JU
Meet at 2.00pm for this visit and talk hosted by Adele Avery, the Co-ordinator of the annual Mendip Rocks Festival, to enable our members to see the story of 450 million years of local geological history at first hand, and what the Festival is trying to give to the public through all its activities.
The visit is free, and is for Society members and families only. Refreshments will be served afterwards. ST 663 463
Contact Judith on 01275 874284
The 2018 Mendip Rocks Festival
This year the Mendip Rocks festival partners will be hosting events throughout the summer from July to end of October, so there will be plenty of chances for everyone to get involved. The festival starts in Burrington Combe with plenty to do for all the family, exploring the Mendip's wonderful limestone landscape.
Saturday July 7th – Family Fun day – "Rock On Mendip" at Burrington Combe
From 10.00am to 4.00pm explore the history & geology of the Mendips with fun games & activities for all the family provided by the Mendip Rocks team from Somerset Earth Science Centre, Mendip Hills AONB and The Mendip Society. This is a free event, with no need to book and donations to Mendip Rocks
Parking in the lower and upper car parks in Burrington Combe. For all Mendip Rocks events see: www.mendiphillsaonb.org
Mon 16th July– Special Interest Visit to Steep Holm

We have a boat with for a maximum of 12 persons (over 12 years of age), and it will leave Knightstone Pier Harbour, Weston Super Mare at 8.40am and return at 8.50pm. This will be a day to remember with a large variety of birds, rare plants, military installations, and spectacular views.
Essentials: - Strong non-slip footwear, waterproof clothing (for the journey), a packed lunch, a hat, and a sense of adventure.
Restrictions: - Pregnant women, severe back and medical problems, no dogs, and no metal detectors.
Weather conditions on the day might result in a late cancellation (cost refunded). The cost is £30pp and seats must be booked and paid direct to Richard Frost before 1st June.
Contact: Richard Frost 01275 472797
Friday 10th August – A Visit to Whatley and Moons Hill Quarries, from the Somerset Earth Science Centre, Moons Hill Quarry, Mendip Road, Stoke St. Michael BA3 5JU
Meet at 9.45am for this exclusive conducted tour for a maximum of 20 Society Members. There will be two trips, one in the morning to Whatley Quarry at 10.00am and one in the afternoon at 1.00pm to Moons Hill Quarry with lunch (bring a packed lunch) from 12.30 to 1.00pm (tea and coffee will be provided). Please wear stout footwear, long trousers and have covered arms. ST 663 463
There will be no charge, but donations will be welcome. Book your place with Richard Frost on 01275 472797 or at: r.e.frost100@btinternet.com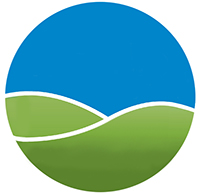 Copyright 2018 The Mendip Society