---
Visitors are very welcome and it is not necessary to book. £3.50 (Members £2.00) with free refreshments.
Contact: Richard Frost 01275 472797
Winscombe Talks

These will be held at St. James's Church Hall, Woodborough Road, Winscombe BS25 1BA, and will commence at 2.30pm
Thursday 22nd February

" Nature as your Neighbour" by Mr. Collin Higgins of Somerset Wildlife Products

'Higgy' is a local naturalist, wildlife photographer and life member of YACWAG. He will talk about the beautiful gardens he designs for wildlife and outside habitats for humans, and some of the wildflowers he likes to use and the wildlife species they attract.
He may also tell us about the beautiful wildlife haven he has developed in his back garden in Yatton.

("The Art of Story Telling in Wildlife Television" by Lizzie Bewick has had to be cancelled see Home Page)
Thursday 8th March
"The Future of the A.O.N.B." by Jim Hardcastle

Come and listen to this very important talk from the organisation that we have worked in close partnership with during the past two years, the Mendip Hills Area of Outstanding Natural Beauty Team led by Jim Hardcastle. Jim was an instructor on that team some years ago, but after several years' experience in media work returned as its Manager. Who better to know about, and pass on to us, the careful planning which has gone into the future of the A.O.N.B. which ensures the quality of life for all those who live and work on and visit these Hills
Wells Talks

These will be held at the Wells Museum, 8 Cathedral Green, Wells BA5 2UE, and will commence at 2.30pm.
Friday 16th February
"Starfish & Subterfuge" by Mike Chipperfield
During the Second World War sites called 'Special Fire, or SF sites were created in a nationwide top secret project in our defence system. However, one early site on the Mendip Hills was given the name "Starfish", which then became the code used for all of the decoy cities. They were controlled from nearby bunkers and the one on the Mendips is still there today. Mike Chipperfield is an ex- Mendip Ranger who knows more than most about the history of this part in the long story of our Mendip Hills.
Friday 23rd March Annual General Meeting and Social Evening
The 2018 AGM will be held at the Draycott Memorial Hall, Latches Lane, Draycott BS27 3UE on Friday 23rd March 2018 at 6.30pm

To be followed by a talk by The Editor of The Mendip Times, Mr. Steve Eggington.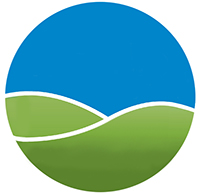 Copyright 2018 The Mendip Society