Tuesday 10th December 2019 at 2.30pm @ Wells Museum " The Inventor of National Parks - Who was John Muir ? " An illustrated talk by Terry Gifford.
Known as the father of the American Conservation Movement, John Muir never lost his Scottish accent. His idea for a series of National Parks is said to be America's gift to the world, so why the opposition to them in Scotland by The John Muir Trust? How is Muir's ecological philosophy from the 19th century relevant to landscape issues in 21st century? What can now be seen as John Muir's errors from our modern perspective? Terry Gifford is editor of the complete works of John Muir and more recently of eight famous books (and ebooks) by Muir published by Vertebrate Publishing. Terry is a world authority on the Scot who became known as America's wilderness sage.
Entry £2 for members, £3.50p for non members. Free refreshments.




Tuesday 14th January 2020 at 2.30pm @ Wells Museum.
" The World of Rock Climbing Photography " by Ian Smith, intro by Terry Gifford.
Ian Smith is a rock climbing photographer and editor of guide books in the S/West & N. Wales. In this illustrated talk he gives us an insight into the subject, its challenges, rewards, issues & rivalries. As an editor, Ian will reveal behind the scenes ethical debates and publishing competition. Great photos of Fairy Cave, and Lands End and others, this promises to be an opportunity to learn what you did not know about this subject. So this promises to be an opportunity for you to learn the secrets of the climbing world.
Entry £2 for members, £3.50p for non members. Free refreshments.
Richard Frost 01275 472797.
Tuesday 25th February 2020 at 2.30pm @ Wells Museum. 'Caving and Cave Rescue' by Martin Grass of Mendip Cave Rescue
Mendip is synonymous with caving, and cave rescue is vital to activities in our area. Martin will give us an insiders' knowledge of this valuable, highly trained group of volunteers, touching upon the history of caving and exciting recent discoveries in this area. Martin played a vital co-ordinating role in the search & rescue of the group of the young Thai footballers which gripped the nation last year. (I'll let you into a secret – how vital a role is to be seen from the fact that Martin was one of the 15 people, with partners, that had a private meeting with Prince William at Buck House!) Not to be missed!
Robin Gray and Ceris Jones
An Exhibition of Drawings, Paintings and Prints
23 November 2019 - 14 December 2019
​Venue: Wells Museum
The Somerset artist, Robin Gray, met Preston artist Ceris Jones at the annual cavers conference, Hidden Earth, over twenty years ago. The two artists were both showing drawings and paintings of caves, cavers and cave exploration. Discovering that there were others interested in this unusual subject they became founder-members of ISSA, the International Society for Spelaeological Art.
Since then their reputations for work relating to caves and caving has spread to most parts of the world where cave exploration is carried out and they have become highly collected by cave enthusiasts.
It is exciting that this joint exhibition is to be held in the Wells & Mendip Museum, a museum set up by Herbert Balch, a pioneer British cave explorer. In addition to work relating to caving the two artists found that they both worked on subjects relating to mountains, diving, and their own local landscapes and both taught life drawing, so because of this shared common ground, their exhibition is titled Common Ground.
Here you will find new works relating to all their interests, in the form of drawings in graphite, ink and mixed media, paintings, artist's prints and of course life drawings. A genuine feast for every eye!
​FREE ENTRY TO EXHIBITION ONLY
Saturday 11th January – The Mendip Society Wassail" at Fry's Lane Orchard, Burrington
We have booked the Burrington Village Hall this year so meet there at 6.00pm and please park respectfully in the square. The Master of Ceremonies will again be our President Les Davies. We welcome the Barley Rye Choir for the Wassail singing, and dancing with the Ladies Somerset Morris. Come prepared for an evening of joining in and there is usually a charity collection by both groups.
Joining the Wassailing is free, and everyone is welcome. Warm clothing, good shoes/boots and a torch are all advisable.
The ceremony requires a lot of noise to drive away the bad goblins so bring something noisy to bang.
A very nice seasonal curry, fragrant rice and flat breads will be available afterwards in the hall for £5pp payable on the night, but must be booked by emailing orders@thevegetablediva.com by January 7th at the latest so we know how many to cater for.
For information contact Les on 01458 445233 or at LesDavies@westcountryman.co.uk or Richard on 01275 472797 or at chairman@themendipsociety.org.uk.
Fridays 14th and 21st February 2020 'Hedge Laying Days' with Tina Bath and Chris Claxton
Tania's Wood, Woodbridge Farm, Bickfield Lane, Ubley BS40 6PX
As before tuition days are open to members and non-members, both beginners and those with some experience, and for one or both days. Shelter, parking and toilet facilities are on site. This year we are able to provide this expert training at no cost to the participants and it is hoped that non-members will be able to make a donation to our Heritage Grant fund. We would also hope that participants would be able to help on at least one workday in Tania's wood after the training (it consolidates what you have learnt as well as helping the society). We will provide a hot soup, rolls, etc lunch and drinks all day for £5.
There is a max of 8 places each day which must be booked, and directions, times and other details will be sent on booking by contacting Judith on 01275 874284 or at: judith.tranter1@btinternet.com.
Please note – places fill up very quickly, so don't delay.
If booking in January please contact Richard on 01275 472797 or at: chairman@themendipsociety.org.uk instead.
Annual General Meeting
The 2019 AGM will be held on Friday 27th March 2020 at 7.30pm in Priddy Village Hall BA5 3BE.
Come and hear the future plans of your Society and have your say. Our Guest Speaker is Julie Merrett, Reserves Wetlands Manager for Natural England, who will be telling us all about the historic and future ideas now being implemented on that site and the Mendips.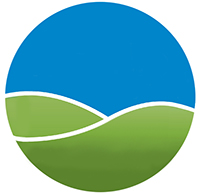 Copyright 2019 The Mendip Society