WEDNESDAY 27TH MARCH- SURVIVING THE LAST ICE AGE – A MENDIP PERSPECTIVE
A TALK IN HENTON CHURCH , NR. WELLS 7PM for 7.30PM (A talk suppoted by the Mendip Society)
Danielle Shreve, Professor of Quaternary Science of Royal Holloway University of London, will present the latest evidence from a new cave sequence in Ebbor Gorge, (Gully Cave), which is shedding significant new light on how different species responded to abrupt climate change. During the last Ice Age, exceptional rapid climatic and environmental changes led to a major reorganisation of the fauna and people of northwestern Europe, including range shifts, new adaptations and extinctions, with major implications for early human occupation.
Parking in the road outside; wine and soft drinks. tickets £5, on the door ffi contact jennycrossley@mbzonline.net. Or ring Terry on 01749 679128.
Christchurch, Henton, is planning to turn itself into more of a multi use space, it will cost £200,000 to do so, so the proceeds of this evening will start the ball rolling by going to the re-ordering fund.
Thursday 12th Sept 2019. at 2.30pm at St James', Church Hall, Winscombe, BS25 1BA.
" The Pilgrims Way - A new Somerset Trail " by Chris Sidaway.
This is all about a new walking trail being planned which takes into account lots of historical aspects together with archaeological features of note. We are also going to have, as an additional feature, a walk to accompany this event to coincide this event.
Richard Frost 01275 472797

Tuesday 8th October 2019 at 2.30pm at Wells & Mendip Museum, Cathedral Green, Wells, BA5 2UE.
" A Photographic Exploration of Mendip" by Bernard Sellick & David Daggar.
Take a new way of looking at our unique landscape which will be sure to impress you.
Richard Frost 01275 472797.

Tuesday 10th December 2019 at 2.30pm @ Wells Museum (More details to follow)
Terry Gifford will give an illustrated talk about John Muir, the inventor of National Parks. Terry is a World Authority on this subject and it should be of great interest to us all to learn about this pinnacle of the environment.

Tuesday 14th January 2020 at 2.30pm @ Wells Museum. (More details to follow)
Ian Smith will deliver a talk about his life and work as a International climbing photographer and guidebook editor for the South West.

Annual General Meeting
The 2019 AGM will be held on Friday 29th March 2019 at 7.00pm in the Community Hall, Wookey Hole
(The Community Hall is part of the Wookey Hole resort complex and will be signposted from where we have to park in the main caves car park .)
Our guest speaker will be Jerry Cottle, owner of the Wookey Hole Resort telling us about all things 'circus and caves'.

Refreshments will be served, donations welcomed.
Friday 5th April – "Mendipity" The President's Quiz at 7.00pm
The Burrington Inn. Coombe Lodge B3134, Burrington BS40 7AT
We've had The President's Dinner & the President's Walk previously and now in 2019 Les will be Quizmaster of 'Mendipity'.
This will be a test of your knowledge of this lovely area of ours, the serious, unusual, funny, downright odd or 'warts & all' things in life on Mendip. Jason at the Inn will provide a tasty 'ploughmans supper' at half time. Teams of 4 or 6 pre-entered, or join one on the day. The £10pp cost includes the ploughmans; puds & drinks at the bar. Just come along for the fun of it. We need to know numbers for the Burrington to arrange everything so please book with Judith on 01275 874284 or at judith.tranter1@btinternet.com.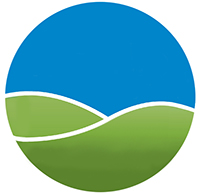 Copyright 2019 The Mendip Society