Thursday 12th Sept 2019. at 2.30pm at St James', Church Hall, Winscombe, BS25 1BA.
" The Pilgrims Way - A new Somerset Trail " by Chris Sidaway.

A talk about a new walking trail being planned which will follow the route that Medieval Pilgrims took from Puriton on the River Parrett to Glastonbury Abbey. It will explore the archaeology, history, natural history and culture of the Polden Hills and beyond. Chris Sidaway was involved in setting up the River Parrett Trail and the Coleridge Way and sees this as a way of complementing Somerset's Heritage Trails and invigorating the local economy.". A walk is also planned to coincide with this talk.
For information contact Richard Frost 01275 472797.

Tuesday 8th October 2019 at 2.30pm at Wells & Mendip Museum, Cathedral Green, Wells, BA5 2UE.
" A Photographic Exploration of Mendip" by Bernard Sellick & David Daggar.
Our speakers, both serious and experienced amateur photographers, have spent two years exploring the Mendips with their cameras to reveal surprising facets of the area, past and present, giving us a new impressive way of looking at our unique landscape.
For information contact Richard Frost 01275 472797.
Wednesday 6th November– "THE FUTURE OF THE MENDIP HILLS AREA OF OUTSTANDING NATURAL BEAUTY" A talk by Jim Hardcastle, introduced by Les Davies MBE. at Wells & Mendip Museum, Cathedral Green, Wells at 7pm- 9.30pm.
This is a joint event with the Mendip Society and the Mendip Hills AONB, held in conjunction with the ROYAL GEOGRAPHICAL SOCIETY & IBG (The Institute of British Geographers). Jim, who is the Manager of the AONB Unit, will explain the future management of the Mendip Hills Area of Outstanding Natural Beauty,(AONB); his theme will be "The good, the bad and the alarming" with an insight into the future of this very special protected landscape.
There is no charge for entry but donations to the Mendip Hills Fund are asked.
Doors open at 6.30pm. Teas/coffee/biscuits available. Parking is limited outside the museum, with some disabled bays. There is normally ample free parking within the City after 6pm.
Advanced booking is required on les.davies@westcountryman.co.uk / Tel; 01458 445233.
There is a limit to seating in the Museum so book your place as soon as you can.
Thursday 28th November 2019 at 2.30pm & St James's Church Hall, Woodborough Rd, Winscombe, BS25 1BA. " A History of knitting patterns" by Sarah Harris.
This is more fun than it sounds; we see how social history is expressed through knitting patterns, from the earliest printed patterns, through to the current revival of the craft. This is a nostalgic journey for those who once suffered the indignities of a knitted swimsuit, with a look at the fashions of a bygone, but not necessarily, more innocent, age. Illustrated with slides of patterns from Sarah's extensive collection. Details from Richard - 01275 472797

Tuesday 10th December 2019 at 2.30pm @ Wells Museum " The Inventor of National Parks - Who was John Muir ? " An illustrated talk by Terry Gifford.
Known as the father of the American Conservation Movement, John Muir never lost his Scottish Accent. His idea is said to be Americas gift to the World, so why his opposition to them in Scotland? What ideas did Muir make in 19th Century on landscape issues in 21st Century? Terry Gifford is editor of the complete works of J. Muir and a World authority on the Scot who became known as Americas Wilderness sage.
Entry £2 for members, £3.50p for non members. Free refreshments.
Tuesday 14th January 2020 at 2.30pm @ Wells Museum.
" The World of Rock Climbing Photography " by Ian Smith, intro by Terry Gifford.
Ian Smith is a rock climbing photographer and editor of guide books in the S/West & N. Wales. In this illustrated talk he gives us an insight into the subject, its challenges,
rewards, issues & rivalries. As an editor, Ian will reveal behind the scenes ethical debates and publishing competition. Great photos of Fairy Cave, and Lands End and others, this promises to be an opportunity to learn what you did not know about this subject. So this promises to be an opportunity for you to learn the secrets of the climbing world. .
Entry £2 for members, £3.50p for non members. Free refreshments.
Richard Frost 01275 472797.
Sunday 18th August – Hocus Pocus at Wookey Hole
Come and see the newest 'Wicked Magic' show'. We have a group ticket at £7.99 for all ages which must be paid in advance to Richard Frost. Meet at 7.00pm at the Wookey Hole Theatre to enter as a group. The theatre café opens at 5.30pm for food. Our booking must be confirmed by Monday Aug 5th so book with Richard asap on 01275 472797 or at: richardfrost608@gmail.com
Wednesday 28th August at 2.30pm Wine Tasting Visit to Fenny Castle Vineyard, Castle Lane, Worth, Wookey BA5 1NL
In this two hour tour James Cumming will lead us through the varieties of vines, first planted in 2011, and talk about the route Fenny Castle Vineyard has chosen through the English wines industry, before offering us a tasting of four different wines and a variety of ciders. Places, for which there is a charge of £15.00, must be pre-booked with Terry by 26th August at: t.gifford2@bathspa.ac.uk or on 01749 679128.
Due to limited parking at the vineyard you can park at Terry and Gill's house, Ben Knowle Farmhouse, Worth, Wookey BA5 1NL (first left on Castle Lane) before 2.00pm and then walk up the lane.
NEW EVENT! (Not in Programme) 'A Day at the Dump' - Wednesday 4th September
"Everybody should see this!" - is a quote often heard from visitors as they stand at the tipping face of the landfill site at Dimmer. Now is your chance - so book your place for our day at the dump on 4th September 2019.
Only when you see the sheer enormity of the scale and size of a landfill site can you fully understand how we must all do our bit to try to reduce waste. Come along and see for yourself how the tip near Castle Cary operates. It is also a great chance to find out how Carymoor Environmental Trust have achieved wonders with their land restoration and habitat creation over the last 20 years.
The visit starts at 2.00pm on Wednesday 4th September 2019 and will last around 2 hours. There will be a 1-2 mile walk over some uneven ground.
Cost is £7.50 for CPRE members and £10.00 for non-members, including a cup of tea in the visitor centre. Bring a friend - non-members are very welcome.
Numbers are limited and places must be booked in advance.
Email admin@cpresomerset.org.uk to reserve your place on this interesting trip.
2019 Mendip Rocks! Programme – 10th August to 20th October
(issued 1/7/2019)
(Supported and part-sponsored by the Mendip Society)
Key Family Events:
"It's a Blast at Westbury Quarry" – Sat 10th Aug – launch day 10-3.30pm. Stancombe Lane, Westbury Sub Mendip, near Wells. (Mendip Society, AONB, SESC & Danielle Schreve, Peter Hardy Geo tour at 11am and 2pm, Botany walk at 2pm, Mendip Cave Rescue & Butterfly Conservation) Blast demolition of a small car, raffled before midday. Refreshments.
Fossil Funday & 10th Anniversary Open day at SESC – Wed 21st Aug- 10am-4.30pm. Fossil id, crafts/arts, quarry visits. & P Hardy/Simon Carpenter. To include Arts Festival inspired by Mendip and Somerset Geology.
Burrington Combe Family Fun – Wed 28 Aug 11am – 4pm. AONB/SESC & Peter Hardy fossils.
"Explore Ebbor Gorge" – Sun 20th Oct 10am-4pm "(Earth Science Week) - SESC Rocks/fossil activities. AONB stand & Mendip Society – Making the Mendips activities & festival finale event.
Festival Walks & talks:
Botany & Geology Walk –Liz McDonnell /P Hardy– Westbury Sub Mendip Quarry 10th August 11am & 1pm
Kilmersdon Coalfield Walk – Richard Frost – Wed 14th Aug 2pm. Meet Radstock Musuem, parking in town.
Blackmoor Lead Mining walk – Richard Frost Sun 18th Aug 2pm. Parking at Blackmoor Reserve Car Park.
Exploring Fairy Cave Quarry walk and Armchair caving talk at SESC Thurs 22nd August 2pm - 5.30pm. Parking on Limekiln Lane, midway between Stoke St Michael and Oakhill, by edge of Fairy Cave Quarry. Walk will be followed by a short slideshow at SESC by Peter Glanville and refreshments.
The Ancient Springs of Wells Geo Walk- Doug Robinson – Sat 24th August – 10.30am-12.30pm. Meet Tor Hill Lane, Wells ST554 458. Parking in Wells or on B3139 in layby.
Burrington Combe – Deserts, Mountains & Seas Geology walk - Wed 28th Aug, 2.30pm – Peter Hardy. Meet in lower carpark, by toilets.
The History and Hydrogeology of the Mendip's precious water resources – a Talk by Mike Sumbler of Bristol Water. Sat 7th Sept, 2pm tbc. Chew Stoke Pumping Station, BS40 8.
"The Buried Treasure of Fairyland" A film premiere presenting Fairy Cave Quarry Fri 20th Sept, 7-9pm at Priddy Village Hall 7-9pm
Banwell Bone Cave Tours – 14th & 28th Sept, 2pm- 5pm. Eventbrite tickets only, pay on day at caves £15 refreshments provided. Parking at The Caves, Bridewell Lane, Banwell.
Fossil Fun at Writhlington, Radstock– Sat 21st Sept – SESC/Simon Carpenter –2-4pm. Parking on Waterloo Road,and town centre. Meet opposite Radstock Museum.
"What Lies Beneath" Walk to explore Priddy caves above ground with Peter Glanvill – Weds 25th Sept, 2pm. Walk approx. 3.5miles. Meet village hall, parking on the Green.
Mendip Quarry Tours: booking essential/pay on day £5pp. (Wear or bring boots, and no shorts please, safety wear provided).
· Batts Combe, Cheddar – Tues 13th Aug 10.00am & 2pm. Meet at Batts Combe Quarry reception.
· Moons Hill – SESC Open Day – 21st Aug. 10am-4pm (4 Tours).(inc Somerset Art Works "Marking Time" Exhibition)
· Torr Works, Frome – Tues 12th Sept 10am. Meet at SESC for minibus tour
· Halecombe, Leigh on Mendip – Tues 2nd Oct 10am & 2pm. Meet at SESC for minibus tour.
Mendip Rocks Art Exhibition: "Marking Time" at SESC 15-21st August, not Sunday 18th 10am-4pm.
Mendip and Somerset geology inspired artworks to celebrate 10th Anniversary of Somerset Earth Science Centre opening. 10% proceeds to Mendip Rocks. Artworks from Melanie Deegan & Watchet Art group (7 artists), Jennie Thomas, David Parfitt, Christina White and other local artists. Art workshops with some artists on Weds 21st August during SESC Anniversary open day. Works include; watercolours, acrylics, print making, photography and 3D sculpture in the grounds at SESC. Refreshments available for sale.
(Stakeholders only invited Fri afternoon private view on 16th to celebrate SESC's 10th anniversary, 4pm-6pm).
Earth Science Week Events 12-20 October specialist Geo lectures & walks:
· Beacon Hill: Geology, scenery & archaeology walk – Doug Robinson – Sat 12th Oct 10am-12.30pm. Meet at SESC to car share 9.45am, or parking in gateway of Beacon Hill Woods. ST637461.
· 10th Anniversary Geo Lecture Day at SESC – Prof Iain Stewart (Plymouth Uni), Dr Ania Losiak (Exeter Uni), Prof Tony Watts (Oxford Uni) & Prof Mike Benton (Bristol Uni) and others.
Sat 12th October - 12.45pm for 1pm-5pm Tickets to include tea and cake. £20pp (pay on the door).
· Blackdown to Shute Shelve geo walk – Tony Watts (Oxford Uni) Sun 13 Oct – 2-4.30pm, meet in lower car park of Burrington Combe, by Burrington Inn. BS40 7AT.
· From Rock to Tap – How Cheddar gets its water – Walk and tour of Cheddar Treatment Works with Mike Sumbler (Bristol Water). Wed 16 Oct – 10.30am-12.30pm. Meet at Upper Pond in Cheddar Gorge.
· Explore Ebbor Gorge Open Day – Sun 20 Oct – 10am-4pm. Fun event for families and for all to discover how the gorge was formed, guided walks by Prof Danielle Schreve – Gully Cave dig to learn about early mammals that lived in the last ice age. Refreshments.
ALL EVENTS TO BE BOOKED via Eventbrite link: www.mendiphillsaonb.org.uk details 01749 840156.
Sunday 27th October 2010 COME WITH ME TO THE OLD S&D.
Venue :- Somerset & Dorset Joint Railway, Silver St, Radstock BA3 2EY. ( B3355).@ 11.00am.
Parking in the station is for disabled & staff only but full car parking is directly opposite in the school in Charlton Lane, only 2 mins . away. There is lots to do and see on the only of live steam rail to use the original section of track on this famous and iconic line over the Mendips that once went from Bath to Bournemouth. Built in the 1870's and closed in 1966 this is our history restored.
Facilities on site are unlimited steam travel all day, plus a buffet coach that provides refreshments. Visit the restored buildings and shed and signal box, and museum. Also a WW2 pillbox and Anderson shelter, and much more.
A great day out for all the family.
Only £6 p/head on the day, and half price for under 15's, payable on the day.
No need to book, but it would help to know the numbers before hand as if there are
sufficient numbers, then we may get our own coach !
Richard Frost. 01275 472797.
richardfrost608@gmail.c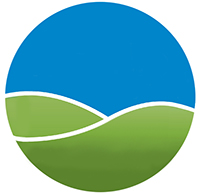 Copyright 2019 The Mendip Society