Thursday 24th January 2019 @ 2.30pm.
"Marie Antoinette's Guide to Farming" by Sarah Harris.
To be held at St. James's Church Hall, Woodborough Rd, Winscombe BS25 1BA at 2.30pm.
This is a light hearted and risqué guide to setting up a smallholding, and will have you laughing out loud !
Entrance £2.00p for members and £3.50p for non members.
Refreshments free. Booking not required.

Sat 5th January 2019 – THE SOCIETY WASSAIL
Based at the Pheasant Inn, Wells Road, Worth, Wookey BA5 1LQ this year's Wassail will be organised by member Terry Gifford and Les Davies has agreed to be Master of Ceremonies again. The ceremony itself will again be enlivened by the Barley Rye Choir, who will sing Somerset Wassail songs in all the right places, and may even perform another Mummers play for us. Also invited along is Somerset Morris, a women's Morris side, who will be dancing as we gather – so come prepared for an evening of joining in! As Worth is a small village and parking limited, this year the Wassail will be for Members Only, so please car share.
Starting at 6.00 pm in the pub car park this event is free but Barley Rye and Somerset Morris will have a collection towards the charity of their choice.
(Mulled cider and apple cake will be available for a donation)
We will be eating at the Pheasant afterwards – if you would like to join us please send a deposit of £10 plus an email address for a menu to Terry Gifford, Ben Knowle Farmhouse, Castle Lane, Wookey BA5 1NL. There is limited seating, so do book now!
Warm clothing, good shoes/boots for grass and a torch for light are all advisable.
Contact Terry on 01749 679128 or t.gifford2@bathspa.ac.uk
Friday 11th and Saturday 12th January - Hedge Laying days with Tina Bath and Chris Claxton

Tania's Wood, Woodbridge Farm, Bickfield Lane, Ubley BS40 6PX
As before tuition days are open to members and non-members, both beginners and those with some experience. Shelter, parking and toilet facilities on site, and a hot lunch and drinks will be provided and is included in the £20 daily rate.(members £15).
Directions, times and other details will be sent on booking.
The maximum of 8 places each day can be booked with Judith on 01275 874284 or email judith.tranter1@btinternet.com.
Please note – places fill up very quickly, so don't delay to book.

Annual General Meeting
The 2019 AGM will be held on Friday 29th March 2018 at 7.00pm. Venue to be advised
Friday 5th April – "Mendipity" The President's Quiz at 7.00pm
The Burrington Inn. Coombe Lodge B3134, Burrington BS40 7AT
We've had The President's Dinner & the President's Walk previously and now in 2019 Les will be Quizmaster of 'Mendipity'.
This will be a test of your knowledge of this lovely area of ours, the serious, unusual, funny, downright odd or 'warts & all' things in life on Mendip. Jason at the Inn will provide a tasty 'ploughmans supper' at half time. Teams of 4 or 6 pre-entered, or join one on the day. The £10pp cost includes the ploughmans; puds & drinks at the bar. Just come along for the fun of it. We need to know numbers for the Burrington to arrange everything so please book with Judith on 01275 874284 or at judith.tranter1@btinternet.com.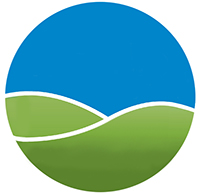 Copyright 2018 The Mendip Society