Thurs 8th November
" Everest the hard way " and is by John Driskell. at Wells Museum at 2.30pm.
On a family holiday to Western Super Mare John Driskell was inspired by his grandfather's tales of a sixteen year-old's three year journey across America in the 1880s to have an adventure of his own. Being a mountaineer from Lincolnshire John Driskell resolved to walk to Everest base camp (before the invention of trekking) and to drive there overland with a small group of friends. This illustrated talk is based upon his book about that journey, Everest the Old Way, the story of four men and a woman who drove from Barnsley to Kathmandu in 1967 and then walked to Mt. Everest.

Thurs 22nd November

"Amphibians & other Inhabitants of Mendip Dew Ponds" by John Dickson of the Reptile & Amphibian Group. St. James's Church Hall, Woodborough Road, Winscombe BS25 1BA, and will commence at 7.30pm.
"'The habitats found on the Mendip Hills provide homes for a diverse array of reptiles and amphibians. We will be introduced to these creatures, discussing their ecology and the challenges they face, with particular reference to the annual toad migration and efforts to help them safely across the road in Winscombe'.
Tues 11th December
Wells Museum at 7.30pm.

The title of this talk is 'A Feast of Feathers'. It is a joint book launch by Terry Gifford with A Feast of Fools , a new poetry collection asking 'Who are the fools in our world of climate change?' which features birds and wildlife, and Stephen Moss, President of Somerset Wildlife Trust, who launches his new book, The Wren: A Biography which follows his bestseller The Robin: A Biography
. This will be a double act full of surprises.
The 2018 Mendip Rocks Festival
This year the Mendip Rocks festival partners will be hosting events throughout the summer from July to end of October, so there will be plenty of chances for everyone to get involved. The festival starts in Burrington Combe with plenty to do for all the family, exploring the Mendip's wonderful limestone landscape.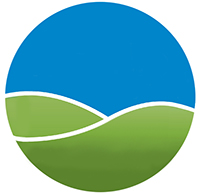 Copyright 2018 The Mendip Society