Thursday 12th Sept 2019. at 2.30pm at St James', Church Hall, Winscombe, BS25 1BA.
" The Pilgrims Way - A new Somerset Trail " by Chris Sidaway.
This is all about a new walking trail being planned which takes into account lots of historical aspects together with archaeological features of note. We are also going to have, as an additional feature, a walk to accompany this event to coincide this event.
Richard Frost 01275 472797

Tuesday 8th October 2019 at 2.30pm at Wells & Mendip Museum, Cathedral Green, Wells, BA5 2UE.
" A Photographic Exploration of Mendip" by Bernard Sellick & David Daggar.
Take a new way of looking at our unique landscape which will be sure to impress you.
Richard Frost 01275 472797.

Tuesday 10th December 2019 at 2.30pm @ Wells Museum (More details to follow)
Terry Gifford will give an illustrated talk about John Muir, the inventor of National Parks. Terry is a World Authority on this subject and it should be of great interest to us all to learn about this pinnacle of the environment.

Tuesday 14th January 2020 at 2.30pm @ Wells Museum. (More details to follow)
Ian Smith will deliver a talk about his life and work as a International climbing photographer and guidebook editor for the South West.

Sunday 26th May – Family Wild Day Out and Picnic in Slader's Leigh Nature Reserve
Join us from 11.00am to 3.00pm (weather permitting) for a free event for the family for a day filled with bug and reptile spotting, land art, den building, badge & mask making and more. There will be guided trips through the Shute Shelve Tunnel, rock displays and – the orchids will be out in all their glory. Slader's Leigh is the perfect spot for a picnic where the little ones can enjoy some freedom to play & climb a tree.
Refreshments, shelter from the sun, should we be so lucky, and toilet facilities will all be available.
All activities are free, but donations will be welcomed.
This event will be run by the Mendip Hills AONB staff, volunteers and Young Rangers, by kind permission of The Mendip Society.
Contacts: Judith on 01275 874284 & the AONB office 01761 462338. The event is free but booking is essential on
www.mendiphillsaonb.org.uk/events
Saturday 15th June – A Society Open Day in Westbury Quarry
Open to all from 10.00am to 4.00pm by kind permission of the quarry owner and with the help of society member Nigel Taylor, we have a Society 'Family Open Day' in Westbury Quarry, which is not normally open to the public. The quarry is a protected wildlife site, with areas of rocks and wild flower meadows, dry stone walls and a huge pond, all teeming with wildlife; come and explore with the help of people who the area well. Lots of things for the children to make and do, refreshments available.
Parking is in the car park on site, Stancombe Lane, above the village of Westbury-sub-Mendip (BA5 1HT).
For details ring 0275 874284 or Email judith.tranter1@btinternet.com
.
Thursday 20th June – A Visit to Gully Cave, Ebbor Gorge
We are invited to re-visit the cave on the hillside above Ebbor Gorge where the team from the Royal Holloway, University of London, are conducting their summer dig.
Meet in the N.T. car park for Ebbor Gorge at grid ref. 521 485 (Explorer map 141) at 10.30am to walk up to the cave. The path is quite steep, but the steps and the bit to the cave have been improved. (Anyone who wants to take part but is worried about holding up the group, can walk up with me (I'm slow!), the others will have a competent leader in charge.) Max No. 20, Book with Judith on 01275 874284 or email: judith.tranter1@btinternet.com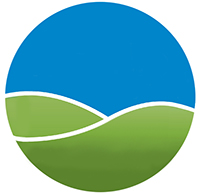 Copyright 2019 The Mendip Society