Family Wild Day Out and Picnc in Slader's Leigh Nature Reserve 26th May (photos by Judith Tranter)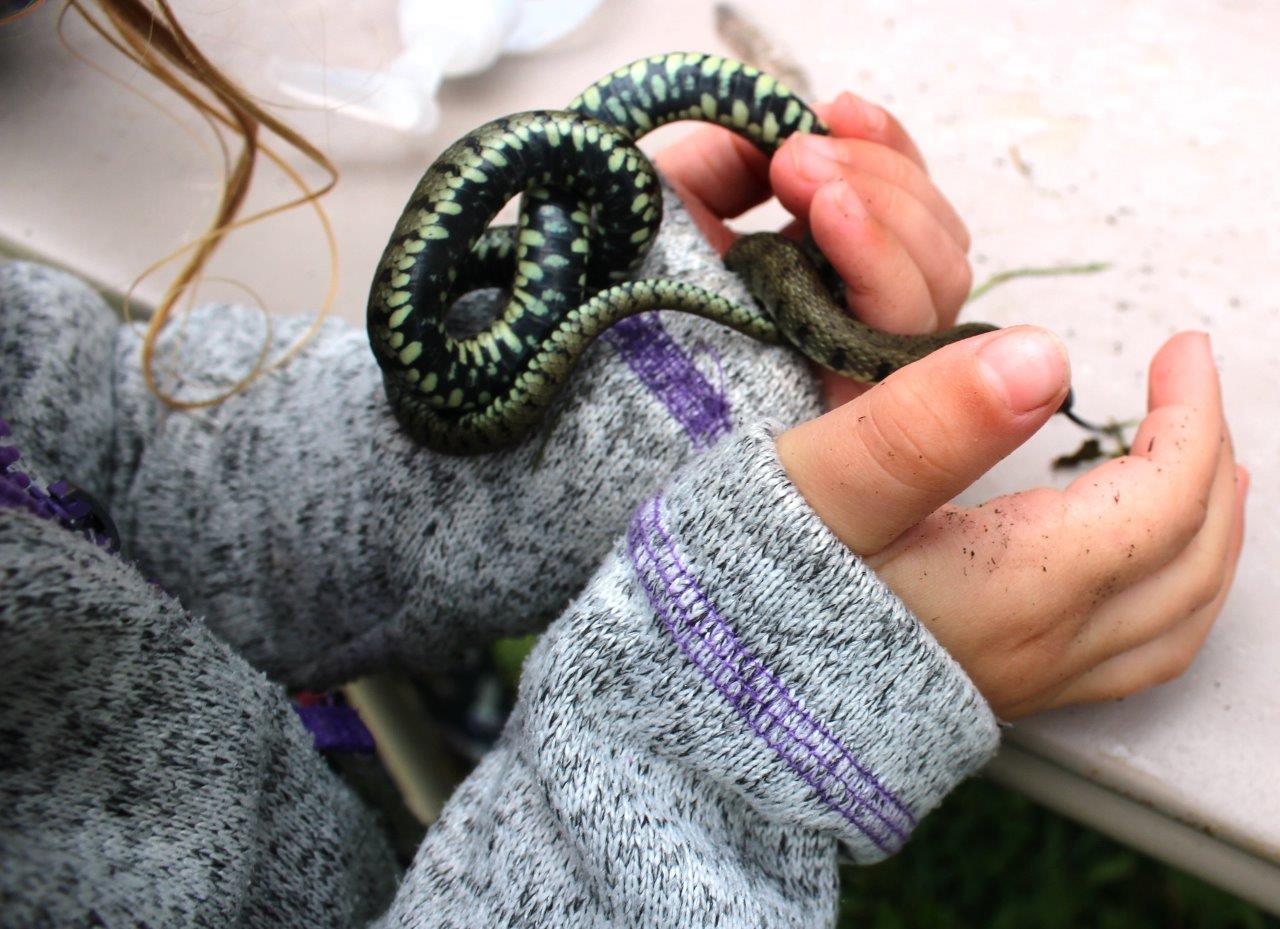 After the Westbury Walk, 11 May 2019
by Terry Gifford
The song thrush sings from the highest
soft frond of the thrusting garden pine,
its measled breast bright in the last sun,
until it stops, hears an answer, tilts its head,
beak no longer thin-nosed pliers plying love,
and it's gone, into love or death, speckled eggs
or feathers like we found in the lane linking
meadows that were not there, heart-stopping
underfoot, yesterday in a recce of this walk.
Continued>>>>


We mused upon metaphors as we walked.
An exploded cushion? A spill of quills?
A sparrowhawk kill of a magpie in the mud,
not striking white, but sad grey and those
last lines of black, the devil's mark of
the thief, egg-stealer, loud marauder,
now trampled in the mud by the Mendip Society
Walking Group talking and walking towards
the garden of Westbury-sub-Mendip's Inn.
A Charcoal Making and Drawing Day Saturday 13th April (photos Judith Tranter)
You never know what you are going to get when opening a 'burn'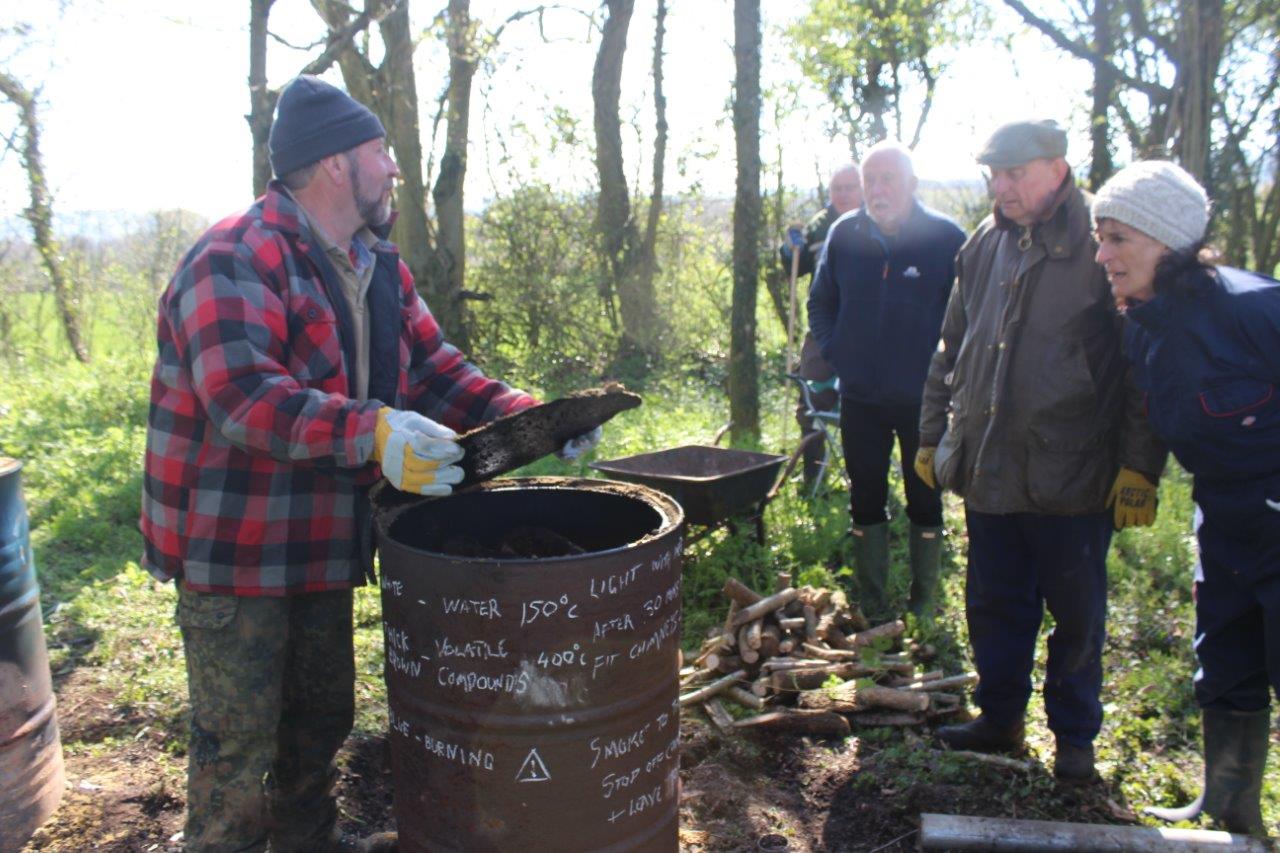 Re-filling the kiln for the 2nd burn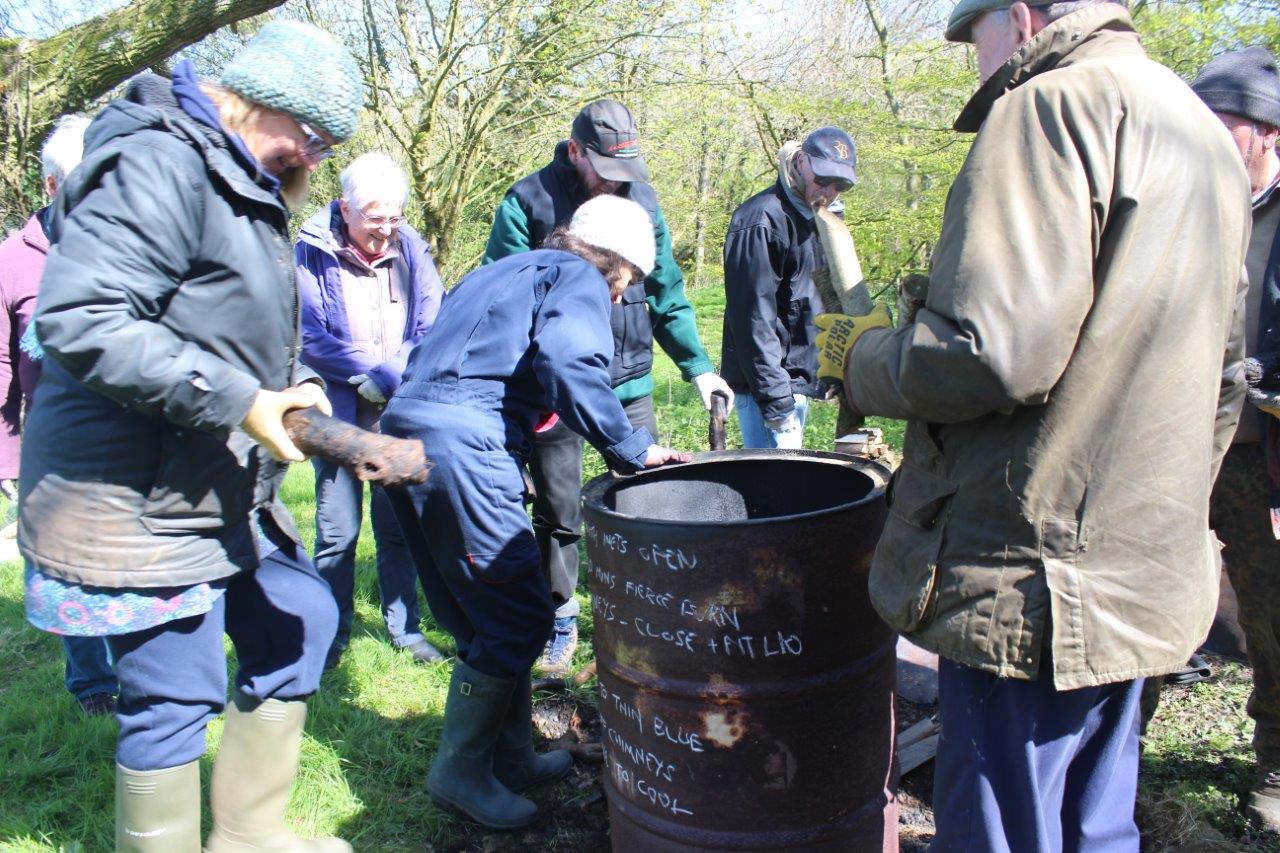 Always a huge plume of thick smoke to start with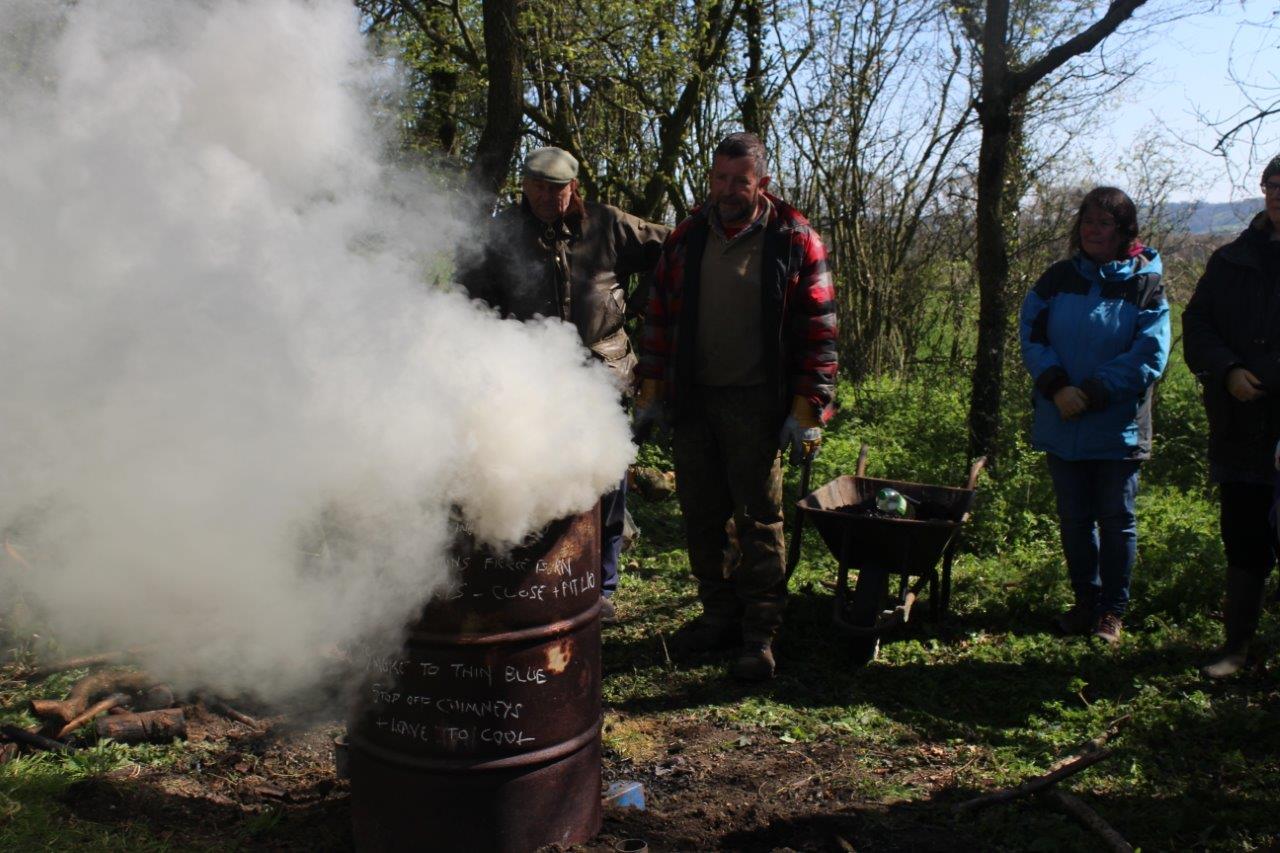 Everyone settles down with willow charcoal sticks to draw what catches their eye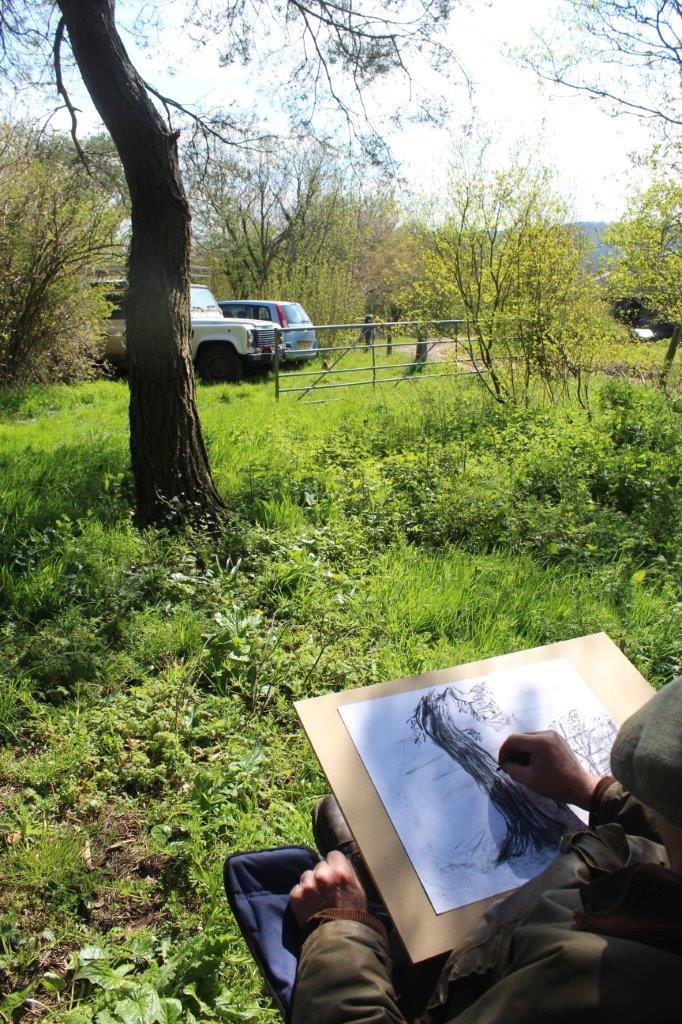 The second burn slows down to steady smoke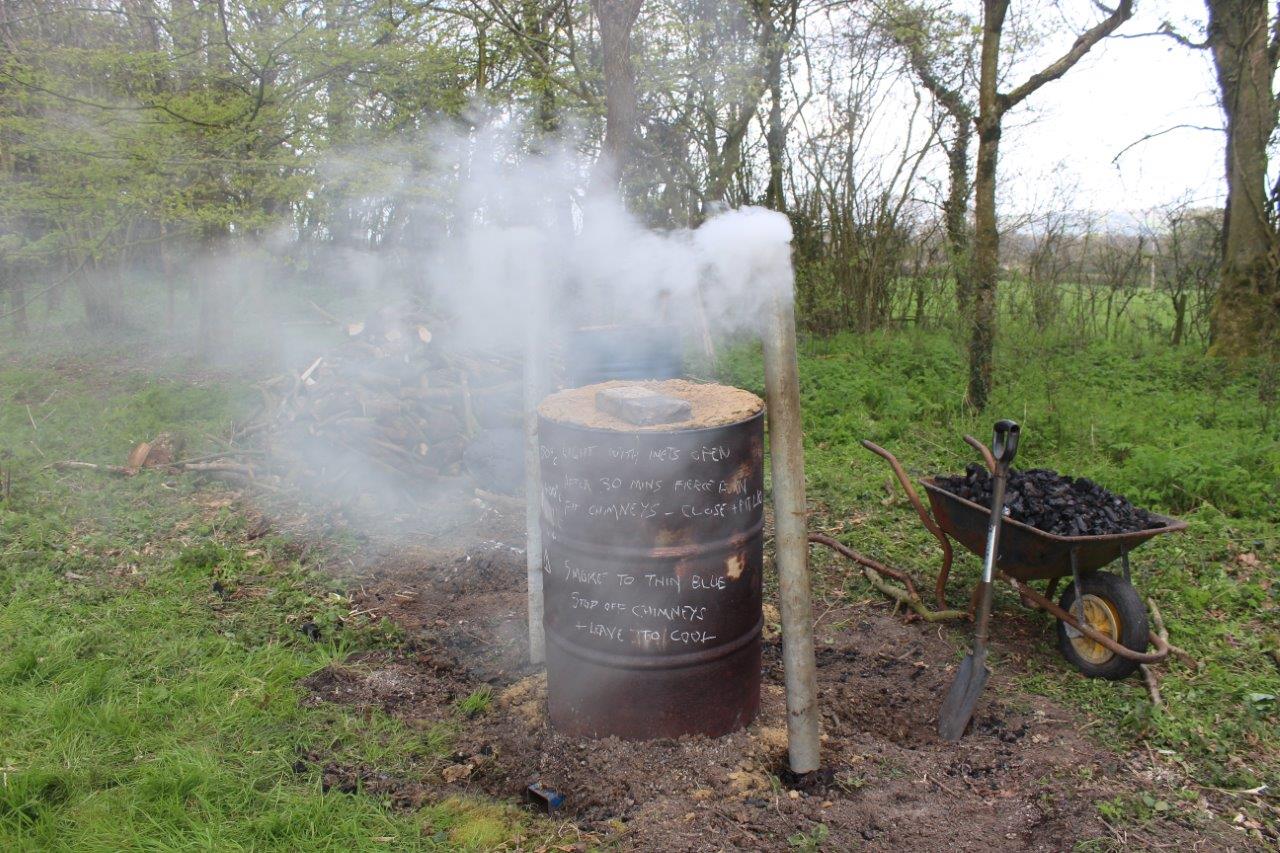 Copyright 2019 The Mendip Society