Saturday 12th August President's Perambulation led by Mendip Society President Les Davies
Nearly 30 of us had a brilliant day out on Les's walk, following his talk to the society in April "Follow the plough." We had an insight into his childhood and his earliest farming experiences of which there were many.
We had a welcome break in Jackman's bridge next to the fishing ponds at the cafe.
The walk was made even more entertaining with Les's unique commentary and style, made even more informative with the assistance of Richard Ivens with his invaluable insider knowledge of the local water courses.
The sunny day was rounded off with a very pleasant finale at the Black Horse in Easton in Gordano.

Photos by Roger Penniceard and Denise Poole

Saturday 5th August A walk around Bleadon.
We had a lovely walk led by John Moore with some superb views.
photos by Roger Penniceard and Denise Poole
Cadbury Castle 29th July
Despite a bit of rain, lovely walk led by Brian Underwood with some breathtaking views.
Photo by Roger Penniceard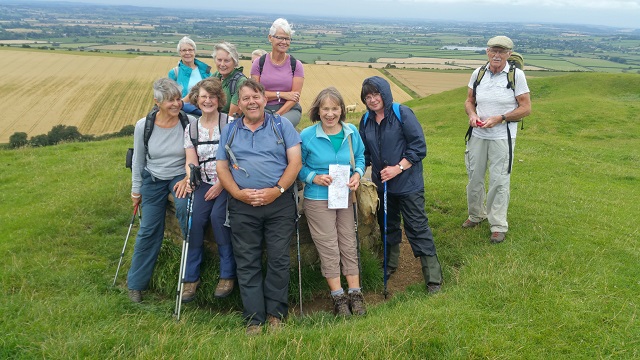 Gully Cave, Ebbor Gorge 20th July
Previous years finds taken by Clive Burton The dig area with upper viewing place, taken by Malcolm Parsons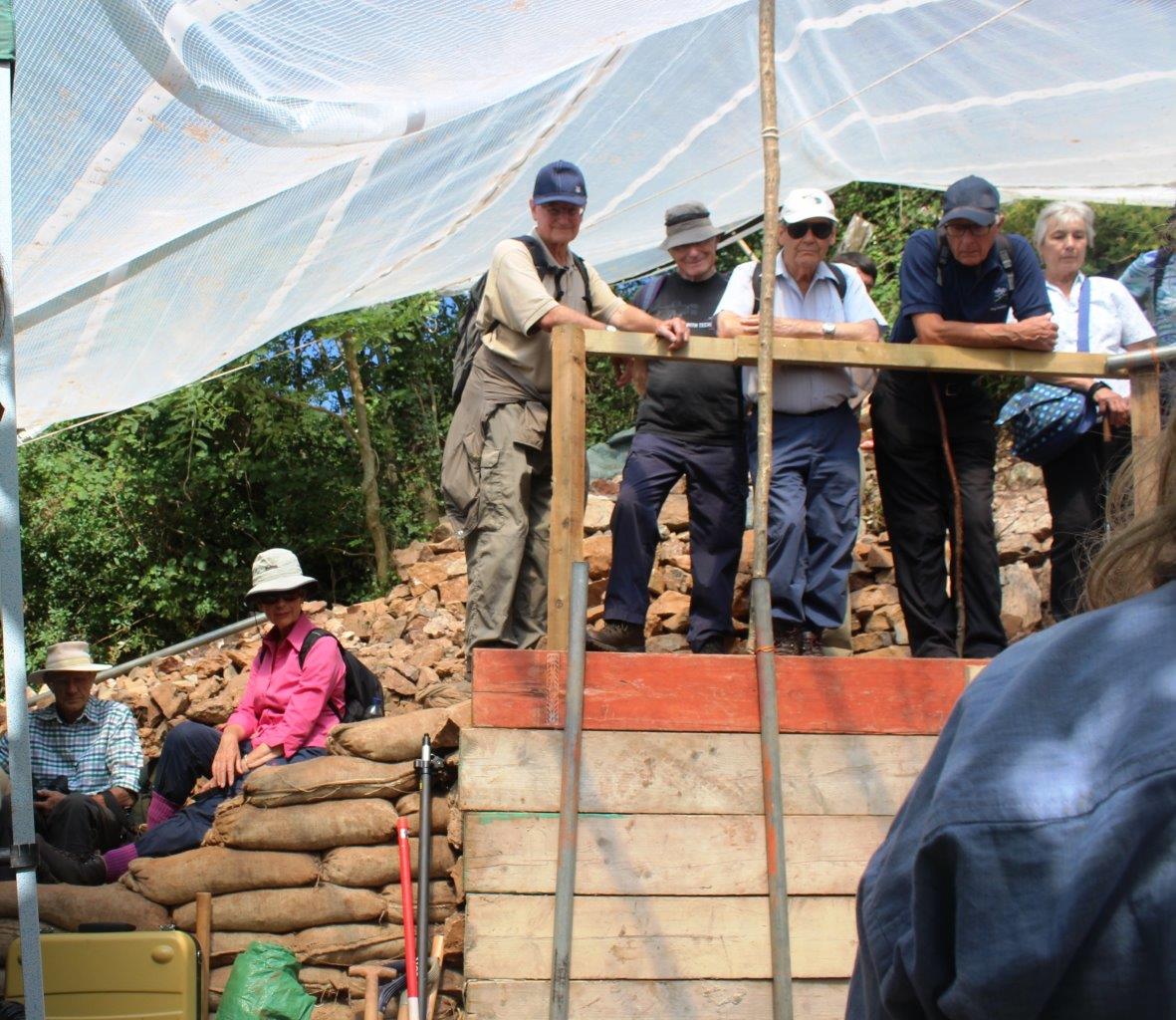 Ground level view taken by Clive Burton Present cave entrance & top viewing place
The young excavator who discovered the new cave entrance. Note where her left hand is.
BREAKTHROUGH! (or what happens if your annual sub is late)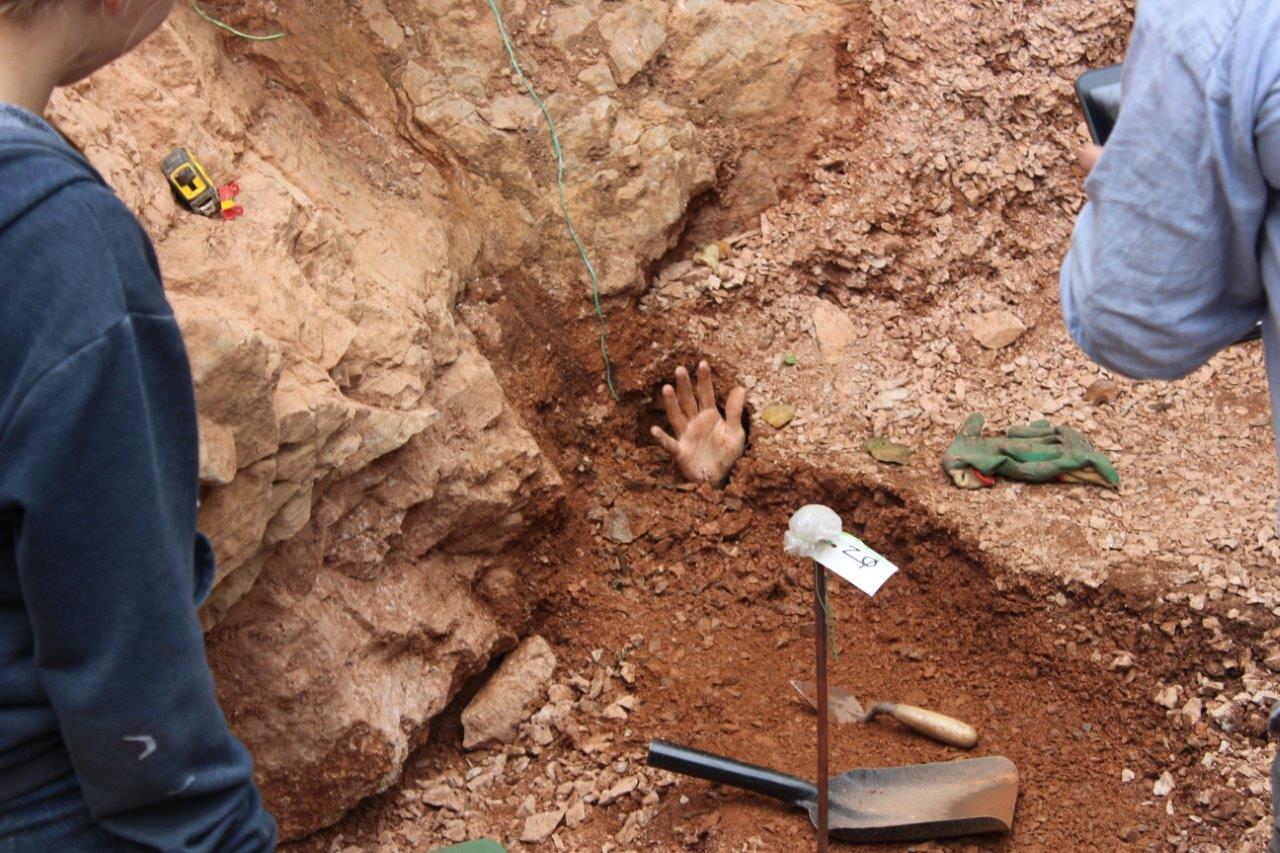 Copyright 2017 The Mendip Society